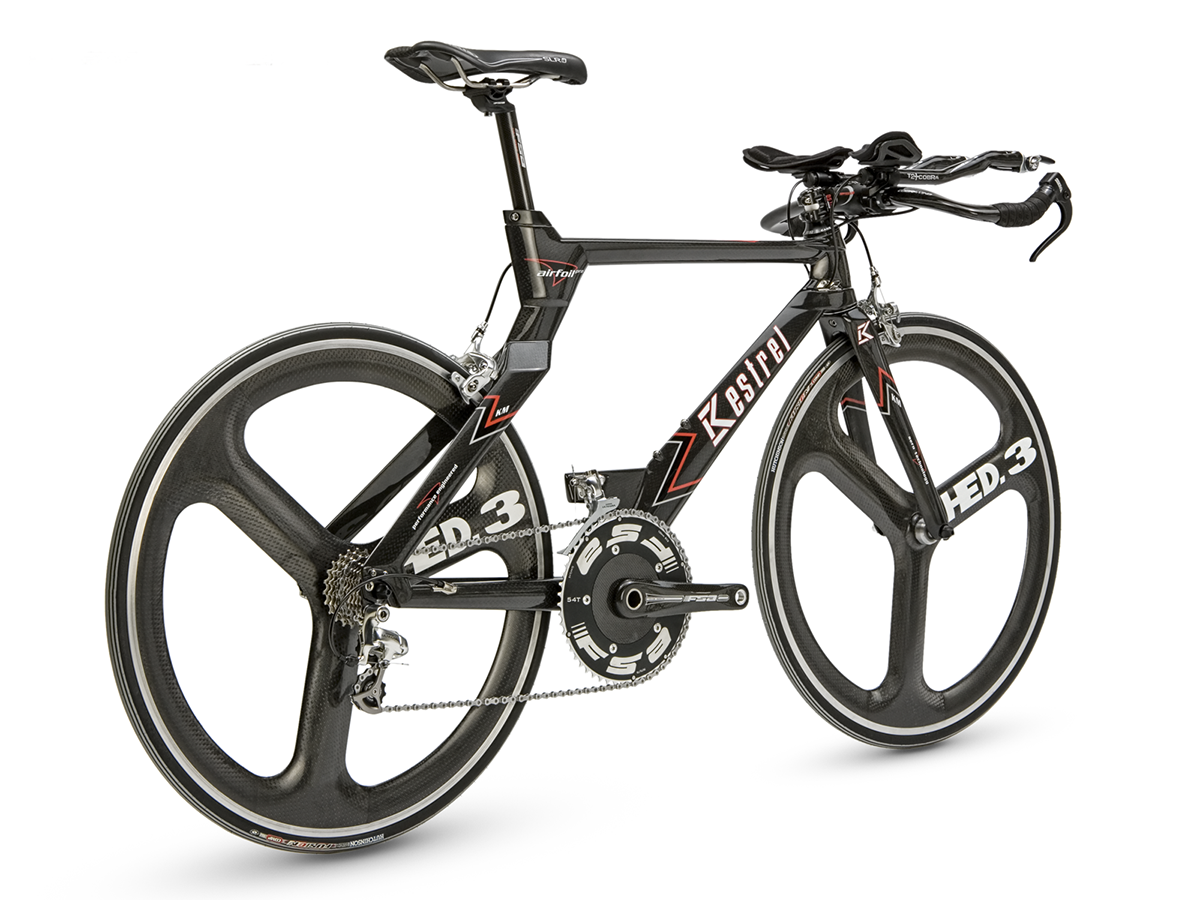 2004 IDEA Gold Award. 2nd place in 2006 Ironman World Championships.
Responsible for: Original concept, assembly architecture, NURBS reference surfaces, metal details.
 "The seatstay wishbone and integrated 1 1/8" headtube feature visually striking angular transitions." - triathletemag.com 
"3.0 lb frame. Kestrel's latest and fastest aerodynamic masterpiece. Full range of sizes in two wheel diameters...If James T. Kirk had a bike...this would probably be it..." - roadbikereview.com
 
Designed with IDE Inc.